AVA Evolution P60

The AVA Evolution P60 pressure washer is now available in the UK!! You can buy it NOW on Amazon UK.
The Evolution P60 is an award-winning machine made with solid construction. Several years of customer feedback have gone into the design. In short, this is the evolution of the very successful Master Series.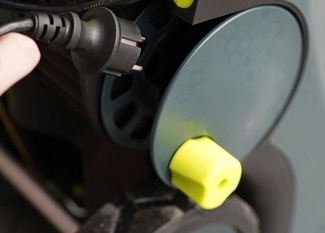 AVA Evolution P60 Pressure Washer, 145 Bar
So, what's new you ask?
A fresh and modern exterior design that has a distinctive metal handlebar on the front.
Unique electrical cable reel that makes it neat and simple to pack away.
Introducing the "workmate" toolholder! It stores all your accessories and keeps them at your fingertips while you work.
A new hose reel that is prepared for the mounting of an extension hose. This allows you to have up to 20 metres of hose on the reel.
145 BAR / 2103 PSI (MAX), 500 LITRES PER HOUR (MAX)
2100 WATTS, 8 METER STEEL-REINFORCED HOSE, INCLUDED: FOAM CANNON, ZERO FORCE PISTOL, ZOOM LANCE, VARIO & TURBO NOZZLE
Evolution P60 20 Year Warranty
AVA Pressure Washer | Best Car Pressure Washers To Buy
The AVA Evolution P60 is available with the ever-reliable AVA V4 all metal pumps. Plus, it delivers 145 bars pressure, 500 lph water flow rate and 2100W power. Oh, and did we mention that it comes with an industry leading 20-year warranty!
AVA delivers the New Washing Experience. All their products are Made to Last.
What are you waiting for? Get the Evolution pressure washer today:
9 / 10 = Product Review Score (www.tek.no)