ADBL Tangy – Acid Shampoo
WHAT ADBL SAY: Acid shampoo for everyday use. Highly concentrated formula guarantees the removal of even the toughest dirt. It helps with deep cleaning of ceramic coatings and waxes while being completely safe for them. Real pH of the ready solution is pH4. Pleasant fig-scent makes the use of ADBL TANGY very pleasurable.
WHAT WE SAY: ADBL Tangy Shampoo is a specialist maintenance shampoo that breaks the bond between road grime and exterior surfaces, Tangy offers deep cleaning of ceramic coatings and waxes while being completely safe for them. Tangy rejuvenates previously applied surface protection, but also boosts their self-cleaning properties, most notably during the winter months. ADBL Tangy can also be used to great effect on surfaces protected with other coatings, sealants and hybrid waxes.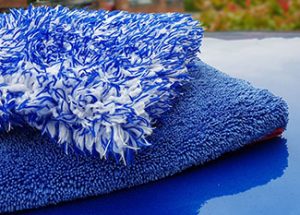 ADBL Shampoo2
WHAT ADBL SAY: Highly concentrated premium shampoo with a neutral pH. Safe for all surfaces. Extremely stable foam and high efficiency causes great price to quality ratio. Improved washing out significantly lowers the use of water and time needed to wash out the shampoo. Great scent inspired by the popular Cherry Cola makes the whole process a pleasant experience. Approximate dosage 25ml/10L of water.
WHAT WE SAY: ADBL Car Shampoo2 is a Cherry Cola scented shampoo that features the highest quality scents that are used throughout the ADBL range. Highly lubricated and very sudsy, it feels super slick in use and allows your wash mitt to glide effortlessly over underlying surfaces as you wash your car. While absolutely the best choice for washing and maintaining the finishes produced by their paint protection range, it can also be used to safely wash and maintain the finishes produced by other brands of sealants, ceramics and hybrid waxes.
While the labels are clear and functional, they have been translated to English, so previous knowledge of using similar detailing products would be beneficial.
ADBL produces professional car care cosmetics and accessories made for auto-detailing. We are a strong, international brand from the car-care industry. We create solutions for the automotive industry – most importantly we support protection, care and renovation of different types of vehicles
ADBL Glass Cleaner
WHAT ADBL SAY: Ready to use window and mirror cleaner. Contains trace amount of alcohol, which has been replaced by non-toxic solvents with a purity of cosmetics. Leaves glass perfectly degreased and streak-free.
WHAT WE SAY: ADBL Glass Cleaner is another gem in the ADBL line up of maintenance products, and does exactly what you would expect a good quality glass cleaner to do. Its able to tackle bug splatter, grease, grime, vinyl fogs and cigarette smoke films with ease, it restores perfect smear-free clarity in no time at all, and is safe for window tints and privacy glass too.
ADBL Apc Pro
WHAT ADBL SAY: Concentrated, powerful and universal cleaning product. Dedicated for heavy debris on plastic, vinyl or textile upholstery. Perfect for prewashing and detailing car body. Low foam formula enriched with natural citrus solvents. Excellent degreasing properties. Fast penetration and dirt dissolution.
WHAT WE SAY: All purpose cleaners are great because they have no fixed duty and can be used for many detailing tasks both inside and outside the vehicle. ADBL Apc Pro can be used from anything as minor as cleaning interior trim down through to degreasing engine bays, just dilute it accordingly.
8.2 / 10 = Product Review Score