The WR Detailing range is relatively new but has quickly made its name as providing quality products at reasonable prices.
WR Detailing All In One Liquid 473ml- We don't usually recommend all in one style products, as they tend to be compromised in terms of what they do, and the results achieved. However, WR All in One Liquid Polish is different. Why? Firstly, because it strikes a great balance between cutting power and filling / masking ability; it cuts out minor scratches with relative ease and fills deeper swirl marks and blemishes very effectively.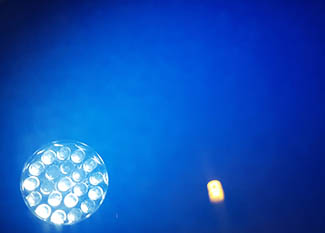 Secondly, because it leaves behind a very slick finish, characterised by excellent depth and gloss to the paintwork, all that's needed then is just a top up with a good quality wax or sealant for maximum protection.
WR All in One Liquid Polish is a fantastic product which cleans, polishes & protects your paint at the same time without the need for extra products.
Unlike other polishes however, its ease of use is better, cleans stubborn marks off your paint and leaves a layer of premium wax that protects your paint better than most other car polishes on the market.
It can be applied by hand or machine; the latter providing an easy way to restore faded paint, but by no means is this polish for correction, we found it best for use on paint that needs enhancement or removing small to light scratches.
WR Detailing's All in One Liquid contains powerful cleaning agents, fine micro-abrasives, and high grade Brazilian carnauba wax
By hand is fine, we just found it didn't have quite the same slickness as Dodo Juice Lime Prime.
However, it pays off with a super easy removal leaving a glossy surface behind.
And don't forget to further enhance gloss and protection we recommend using one of the WR Detailing car waxes.
Please keep in mind this will only remove light marks and mask deeper marks, and you will find the deeper scratches will return over time.
8.5 / 10 = Product Review Score