Adding a MJJC snowfoam lance to your car cleaning kit is a sure-fire way to give your car the best cleaning of its life. However, with so many snow foam lances on the market, how do you choose the right one, from the cheap Amazon specials to the hyped up and exaggerated priced MTM PF22.2 Foam Cannon.
Here is our review on the MJJC Foam Cannon Pro.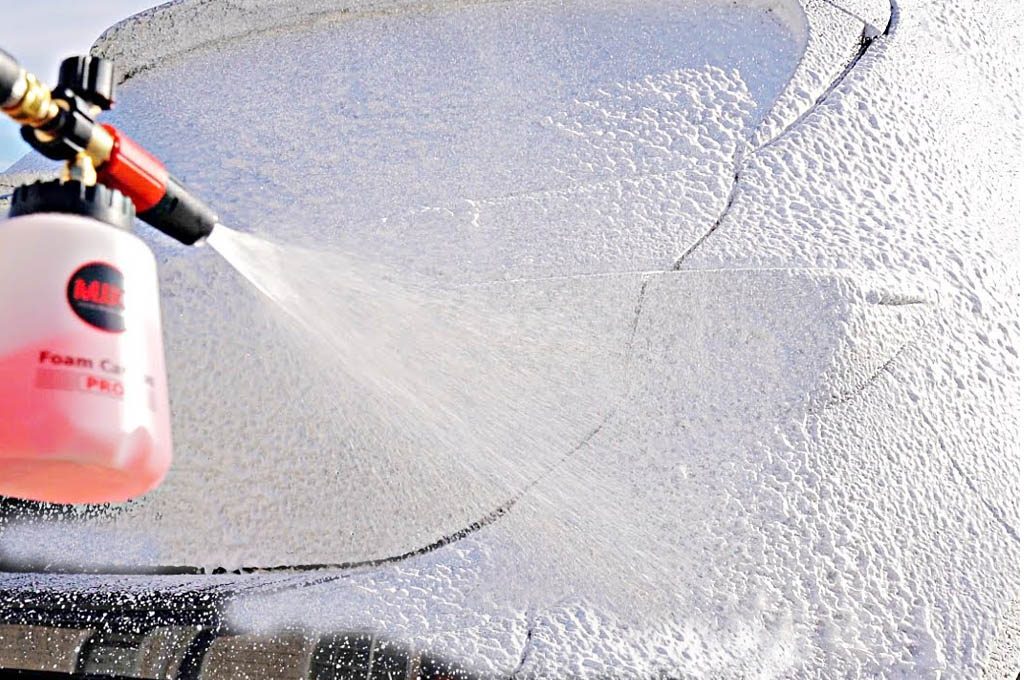 The traditional way of washing your car with a hose and spray nozzle has really given way to pressure washers and foam cannons / lances in recent years. Even if you're not that passionate about detailing, valeting or washing your car, owning both a pressure washer and foam cannon / lance makes the job a lot easier and with better results. Foam cannons / lances are fairly basic products, attaching to a pressure washer and blanketing your car with a nice, thick layer of foamy soap so you can get straight to washing after the foaming stage which removes loose dirt and dust.
Using a foam cannon / lance also means using just the right amount of car shampoo soap you need for the job, rather than wasting excess product in a wash bucket.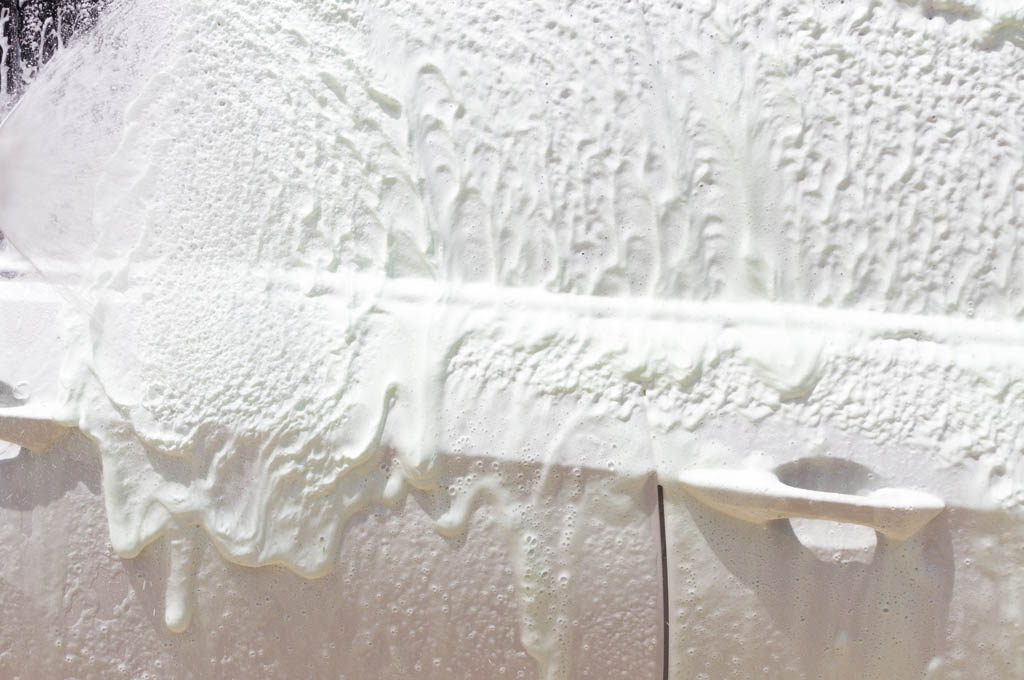 A Few Features To Consider When Buying A Foam Cannon
To the untrained eye, a lot of the foam cannons will look the same.
While they are very similar, there are a couple of factors that will influence your decision to buy each one.
Here are a few to keep in mind, compatibility, capacity, and adjustable settings.
Capacity – If you're working on a large car, van or truck, it's crucial that you own a foam cannon that has a large capacity. The MJJC bottle offers a massive 1200ml bottle, but you dont need to fill it to 1200ml every time, 500ml or 750ml will be fine for a small to medium car.
We tested the MJJC Foam Cannon Pro with a Kärcher K7 Premium Eco Home Water-Cooled Pressure Washer, the MJJC Bottle holds 1200ml of solution, we mixed 900ml of water and 100ml of product. It was more than enough to pre-wash the trusty Impreza and Corsa Sri.
Build Quality – A foam lance is a straightforward product but you'd be surprised at just how bad some of them can be. The MJJC is made from brass internals and high quality plastic, ideally we would have liked to see stainless steel intenals, which is reflected in our final score.
Because the bottle is subjected to knocks and dings, it should be made with a strong and sturdy plastic which the MJJC is and has a great support base to stop it from falling over when filling or resting.
The other key point is the connector. It's under constant pressure, MJJC offer a wide range of connectors. When possible, try to choose a brass connector, though sometimes it may not be possible. (Karcher connections are mostly plastic).
Compatibility – When buying a foam cannon it's crucial that it's compatible with your pressure washer. If you can't connect it, you cant use it. MJJC offer support before you buy if you're unsure.
Most industry-leading pressure washers have unique connectors. You will have to buy a foam cannon that is made specifically for your pressure washer whether it's Karcher, Nifilisk, or another brand.
Adjustable Settings – Most people that are interested in snow foam, believe that a thick foam = better results. While that's not necessarily true, it's definitely more satisfying.
The MJJC foam lances come with a dial on the top that allows you to control the water and air intake.
The adjustable nozzle which lets you change the spray fan width to achieve the best coverage.
Bottle Transparency – While it's not the most important factor in the world, choosing a light bottle or transparent bottle will let you see how much mixture you have.
It will also be easier when diluting products and filling up the bottle with water. The MJJC bottle makes the filling process very easy compaired to the tall thinner style bottles.
Key Features
Larger Tank (more than 1200ml) increases foam production.
Anti-leak Tank Cap allows you to foam chassis or roof without leaking.
Leak-proof stability is perfect for storing extra or leftover cleaning solution.
360° Degree Adjustable Spray Direction feature makes it easier to foam the roof and chassis of your vehicle.
Better foam fan is produced with the new spray nozzle.
Thicker foam is produced using less shampoo (soap), which saves you money.
Produces 30% denser foam than the first generation foam cannon with the same amount of shampoo.
Thick foam can be produced even with 90Bar (1300psi) pressure washers.
New connection system (patent pending) makes it easier to attach fittings, no need for PTFE tape or glue.
New design makes it easier to change the orifice nozzle and mesh filter.
Key Description
Is larger, more stable, and the leakproof tank cap allows you to better foam your vehicle's chassis and roof, as well as store remaining liquid without leaking.
Is designed with the new generation MJJC foam cannon technology, allowing you to rotate the spray nozzle 360° degrees to foam your vehicle's roof and chassis easier without wasting foam.
Produces 30% denser foam than the classic foam cannon, while using as little as 100ml of shampoo per 900ml water (1:9 ratio). That means you can create more foam while using less shampoo.
Produces proper foam even with a 90Bar (1300psi) pressure washer. You won't need to buy a larger pressure washing machine to produce a dense foam.
Features the foam fan spray adjuster and top knob, making it easy-to-use!
Includes a variety of adapters that fit most pressure washers.
Comes with a 1.25mm orifice nozzle installed and a 1.1mm orifice nozzle as a spare, as well as an extra stainless steel mesh filter.
Designed with the new patented Click & Play connection system. Just screw it on, no need for extra PTFE tape or glue to seal your adapters.
Built with new generation construction, making it stronger and more robust.
Is newly designed, making it easier to change the orifice nozzle and stainless steel mesh filter.
Has all the features of the Foam Cannon Classic and Foam Cannon S.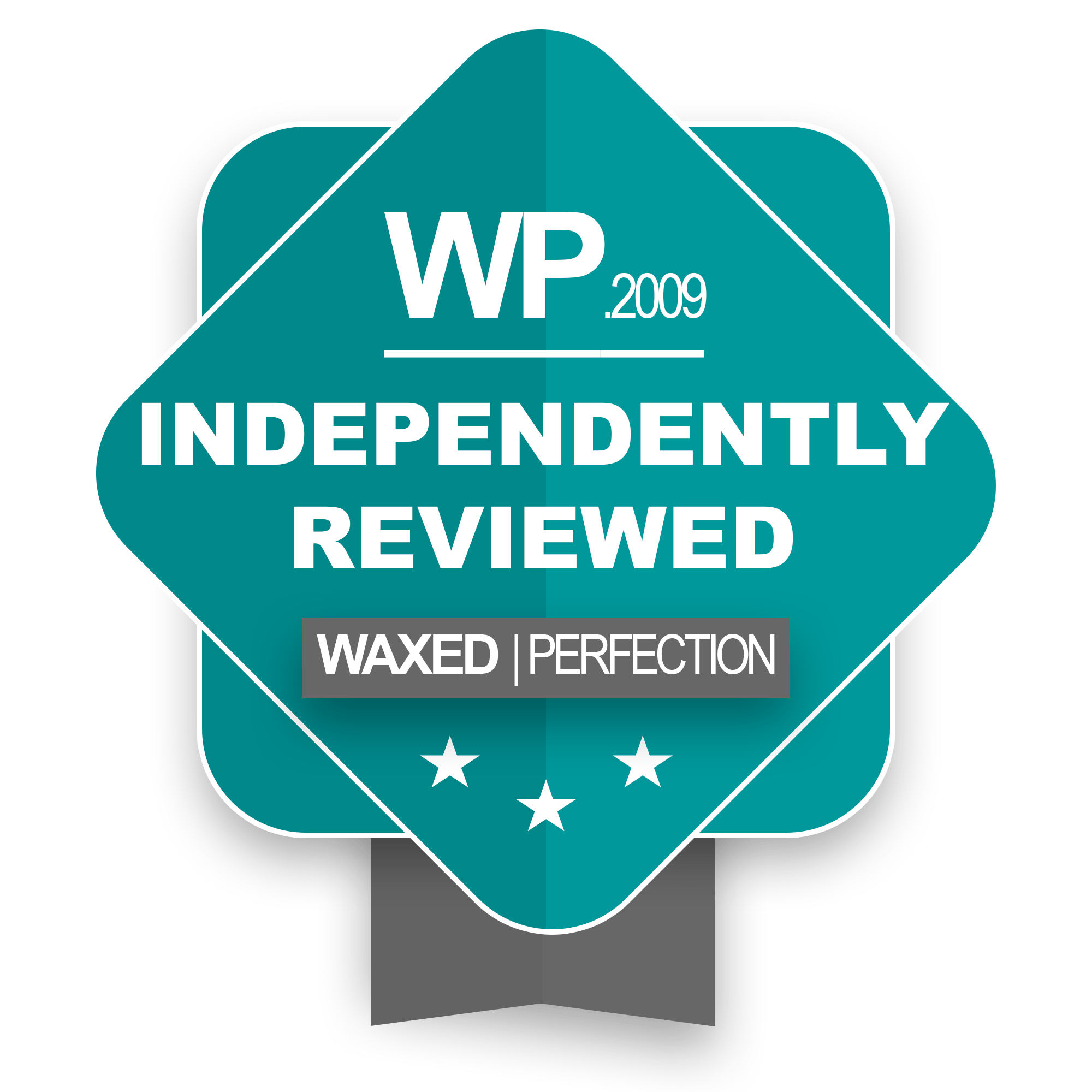 Submit a Product for Review
Do you have a product you would like Waxed Perfection to consider for review? Great!