Key features of Foam Blizzard – Foam Cannon Soap
Gliptone Foam Blizzard is a specially designed foam cannon detergent that dispenses a uniform "Frothy" layer of foam that is safe on all painted, glass, and plastic trim surfaces. When combined with GLIPTONE's Softouch Wash Mitt this is a highly effective and gentle cleaning system that can lift and remove most forms of road film and dirt.
What We Say:
Foam Blizzard is a concentrated snow foam that uses surfactants to soften and remove dirt and grime from the surface without damaging your wax, sealant, or coating.
Foam Blizzard from Gliptone is a concentrated, red coloured liquid, the label design and flip-top bottle are of a high quality as we have come to expect from Gliptone.
It is non-toxic with biodegradable surfactants. It is also wax/sealant/coating/ceramic safe as far as we can tell. The manufacturers mention using 50ml of snow foam with 450ml of water and I found this created a nice uniformity of foam. If you want really thick foam adjust the amount of snow foam to suit your own needs, but this will impact on the cost per wash.
Cling time was good (allow to dwell for around 5 minutes) and you could see the dirt being noticeably lifted from the surface. As with most snow foams, do not use in direct sunlight or on hot panels and do not let dry. We didn't notice any manufacturer's recommendations for not using it on matte or wrapped vehicles, but we advise to use with caution. A fantastic cost-effective snow foam with impressive cleaning power.
Please note the red/pink solution will produce white foam the colour is not transferred to the foam.
On average we found this to be around £1 more expensive than other market leaders.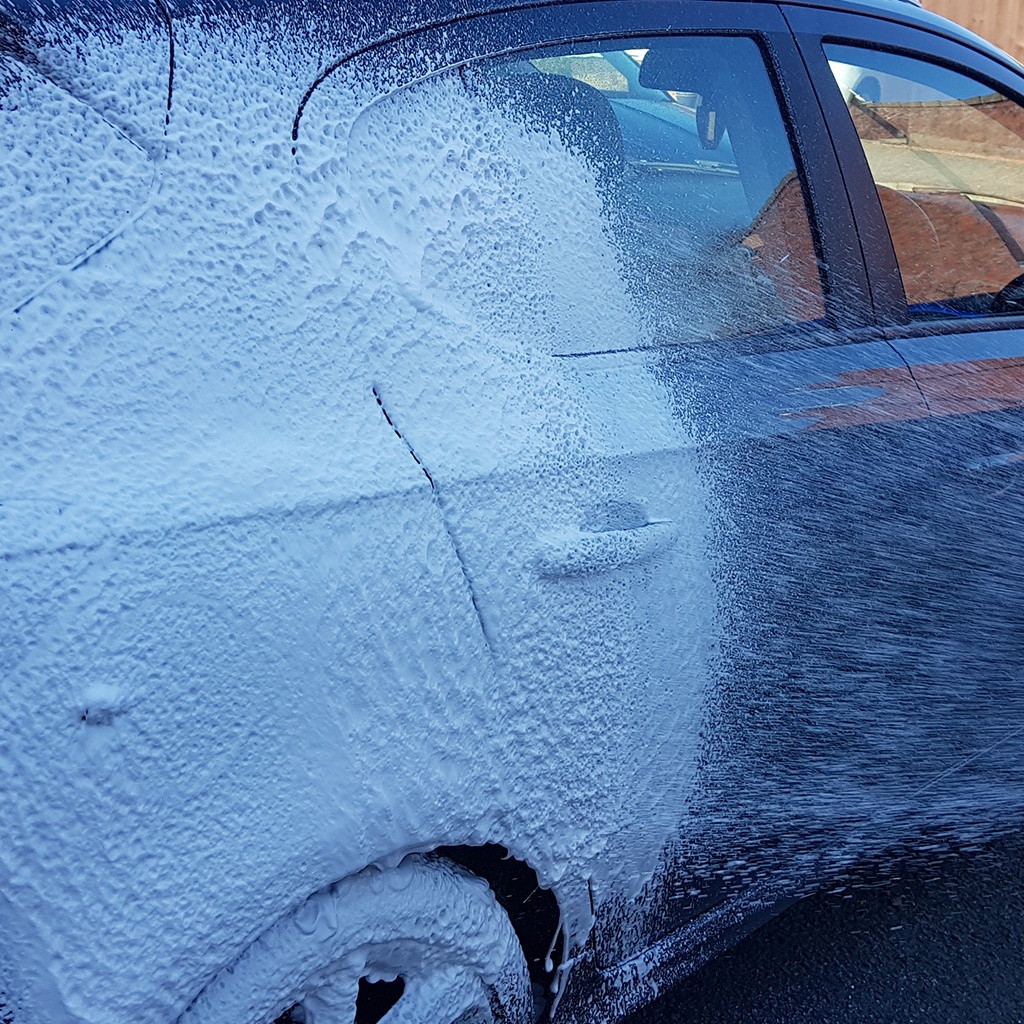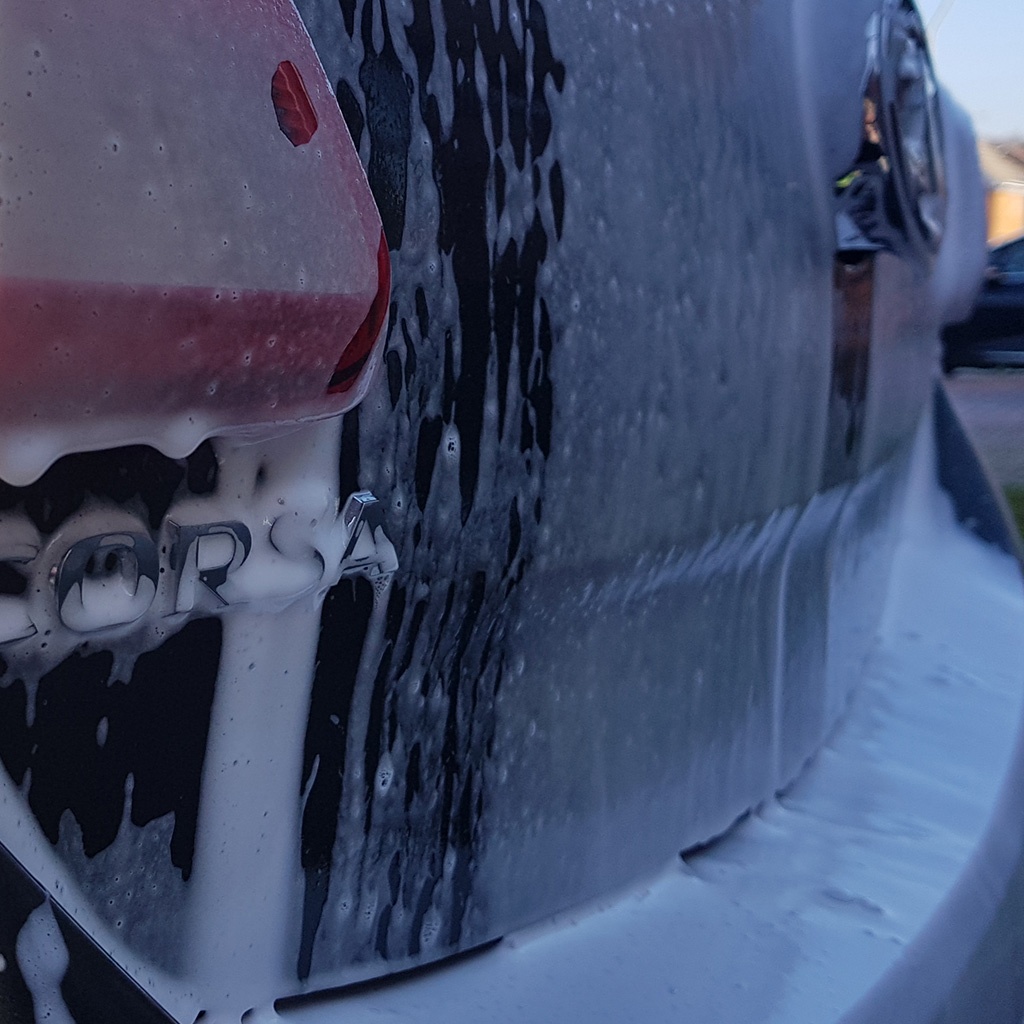 Where can i find safety data sheets? 
Material safety data sheets (MSDSs) are prepared by the manufacturer of any hazardous chemical and are retained by the facility owner or operator
Get Featured On Waxed Perfection
Promote your brand & products. For shoutouts and business inquiries, direct message or email us info@waxedperfection.co.uk