If you are in the market for a good all-round interior cleaner, look no further than WR All Purpose Cleaner. This very versatile cleaner uses a small amount of foaming action to lift away dirt (I would have liked to see more), making it great for cleaning just about everything from tyres, alloys, plastics, carpets, engine bays, cloth seats, vinyl, and leather to headliners and even door jambs. On top of being a great all-round cleaner, it's also very cost effective as it comes in a concentrate form, allowing you to mix it with water to meet your cleaning needs.
Images taken are just a few examples of how I use WR All Purpose Cleaner on alloy wheels, tyres, and the engine bay.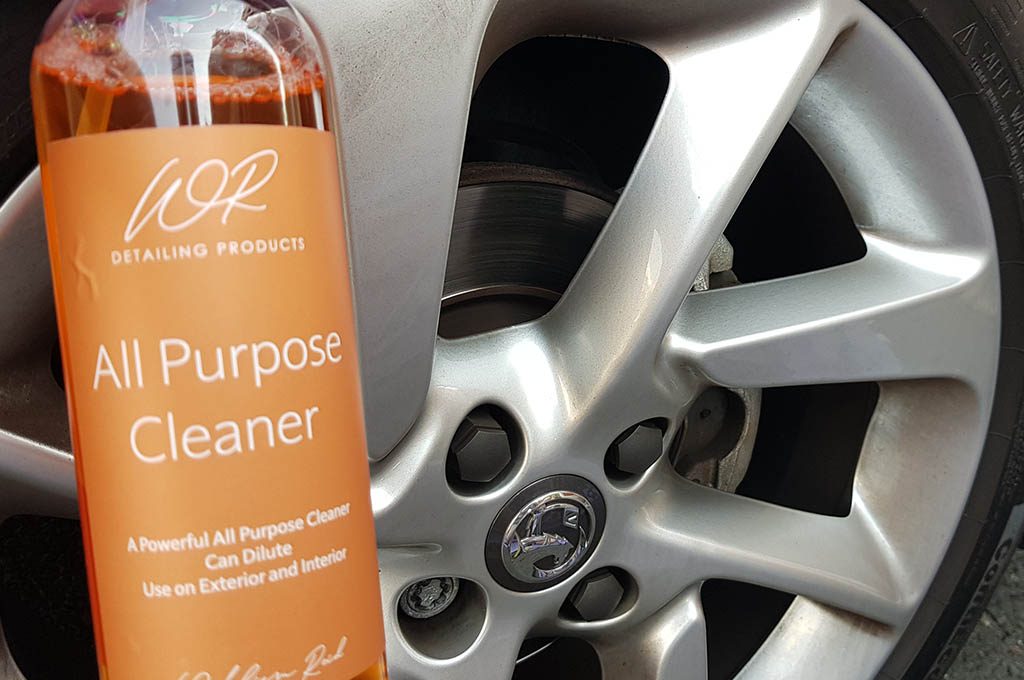 The short video is a great example of cleaning the plastic covering on most engine bays, but this method will work on any exterior or interior plastics. Since the decorative plastics of the engine bay has a grooved texture moulded into it, you need a method that will allow you to get all the dirt and grime out of those tiny grooves. What I have found to work best for cases like this is to spray the bay with some APC, then gently agitate the area with a detailing brush, being sure to work the brush in several different directions. Then you will simply rinse and wipe the area dry using a clean soft microfibre towel and repeat if needed, followed by your dressing of choice.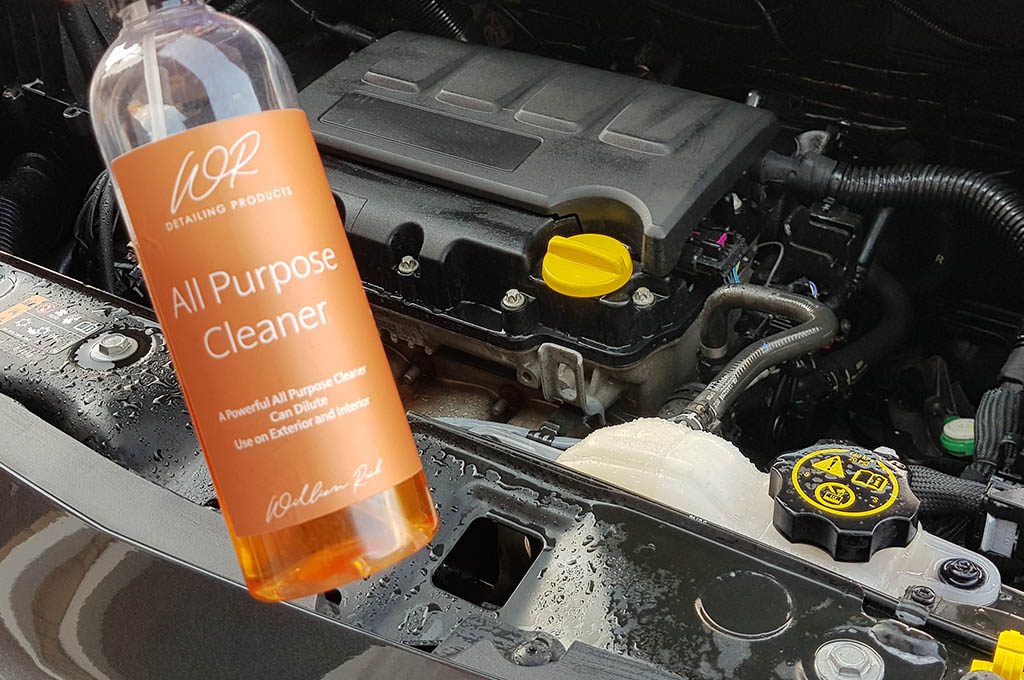 Another great use of WR All Purpose Cleaner would be the cleaning of cloth seats. Dirty seats and carpets can become clean with minimal effort, no need to crack out the wet and dry vac.
First thing you want to do is thoroughly vacuum the area to remove all the loose dirt. Next you will want to lightly mist the seats with some APC mixed at 10:1. (Be sure your sprayer is set to mist on the trigger and not stream) Let it sit for a few seconds and then take a clean, dry microfibre towel and wipe over the seat using some pressure until clean. Repeat if needed but be sure to use a clean side of the towel. Some stains may benefit from the agitation of an upholstery brush, just be sure the fabric of those seats are safe for use with a brush.
A few WR All Purpose Cleaner Ideas for use on:
My suggested mixing ratio for general cleaning is 10:1. For heavily soiled, alloys, tyres, engine bays and other dirty areas I would mix it at 1:1 or neat. (Water:Product)
I only suggest using WR All Purpose Cleaner on leather for extremely neglected cases where the leather simply won't come clean using traditional leather cleaners. In such cases I would mix WR All Purpose Cleaner about 15:1 and I strongly suggest testing in a discrete area before using any cleaner on leather. Clean by spraying the APC onto the surface, agitate with a leather brush, and wipe clean with a towel dampened in water followed by a dry towel.
For cleaning of cloth headliners, I suggest misting the APC directly onto your towel and gently wiping the soiled areas. You want to avoid getting the headliner material too wet as it can affect the adhesive used to adhere the cloth material. Vinyl headliners can safely be cleaned using the same method as other vinyl surfaces.
When cleaning you will also notice a great smell filling the air of 'D-limonene' if you know the smell, or another description would be a 'Oranges/Citrus' Scent.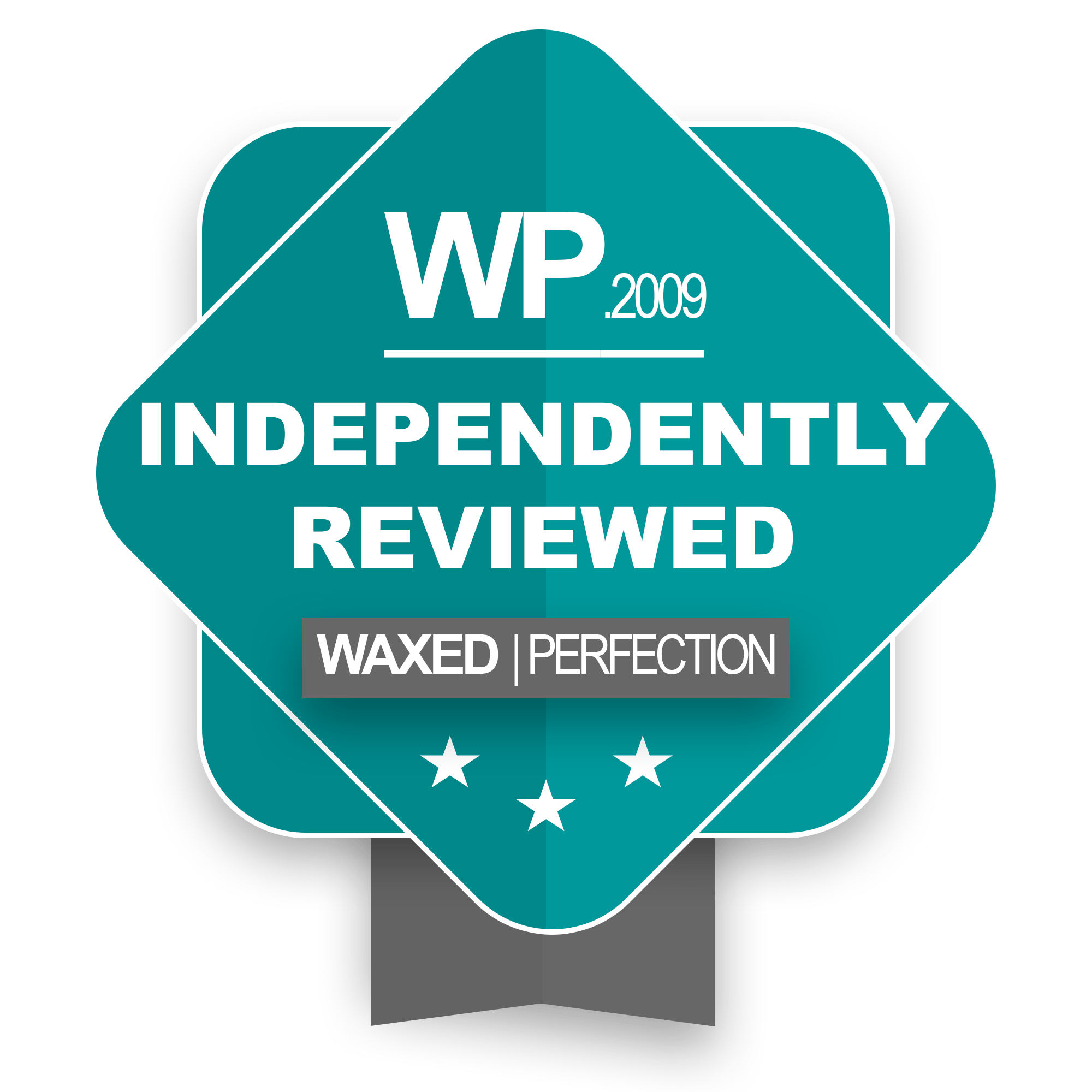 Submit a Product for Review
Do you have a product you would like Waxed Perfection to consider for review? Great!