REVIEW BY: @girlsthatdetail
Product: GLOSS WASH
Car Shampoo
Highly concentrate
Friendly on all paint works
Removes dirt and grime
How To Use
10ml of product in 20L of water
Using a microfibre wash mitt apply the washed product to the vehicle working from the top of your vehicle to the bottom.
Rinse vehicle with clean water.
My Review
Leaves your vehicle looking glossy!
Little product is required (Economical).
50 washes per bottle as 10ml of product is required.
For me I feel this product could do with more suds as I like the lubrication when applying to a vehicle, but! The product still performed to high standards.
Overall, I would definitely recommend this product, I have also arranged for there to be a discount code which you can use on the website. Use code: GTD15 for 15% off your TOTAL order!
Gifted by @uniqueautocareuk << follow them in Instragram!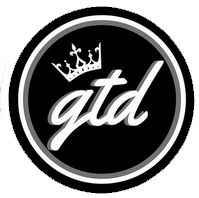 You detail? Check out our reviews on the latest car products!