REVIEW BY: @girlsthatdetail
Product: GOURMET SIO2 SPRAY ON PROTECTION
Flagship protection range
A few sprays per panel
Immense gloss levels
Super water repellency (I will review when it rains!)
How To Use
Ensure car is clean and panels are cool to touch.
Apply to a panel at a time, using a cross hatch method with your microfibre cloth.
Wait 30 seconds, then buff with a clean microfibre cloth.
My Review
You can see the gloss levels are off the chart!
Little product is required- economical
Scent is pleasant for me it smelt like coconut
Good spray trigger and labels are extremely pucker and professional looking!
Beads amazingly for a spray on sealant!
The only down side to applying was the weather conditions! As the temperature where I am based is roughly 0 degrees the car was unable to dry completely leaving the vehicle to appear a little smeary but! left for a while they disappeared!
Overall, I would definitely recommend this product, I have also arranged for there to be a discount code which you can use on there website. Use code: GTD20 for 20% off your TOTAL order until the 31st January! This product is what you need in your kits!
Gifted by @thedetailkitchen << follow them in Instragram!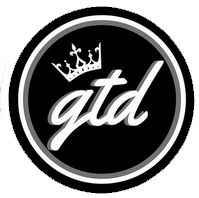 You detail? Check out our reviews on the latest car products!