REVIEW BY: @girlsthatdetail
Product: IRON DECON
Car fall out remover
Safely dissolves and removes iron particles and brake dust Can be used as part of your decontamination detail
How To Use
Spray directly onto surface to be treated.
Leave to dwell and change colour.
Rinse off to reveal a clean and tidy wheel.
My review
Little amount of product required per wheel.
Product goes a lovely red/purple colour which looks good on the wheel.
Doesn't take long for the product to activate and turn colour.
For me I absolutely loved this product, it worked wonders! I would only say the only down side was! The bottle wasn't big enough! But I did use the product on 3 cars!
Overall, I would definitely recommend this product, I have also arranged for there to be a discount code which you can use on there website. Use code: GTD20 for 20% off your order!
Gifted by @godetailing << follow them in Instragram!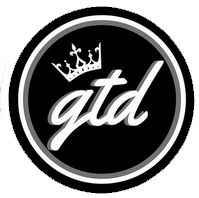 You detail? Check out our reviews on the latest car products!