I was pleasantly surprised at the array of materials sent for testing from HD Car Care.
Initial thoughts – packaging is clean, simple and concise.
First up, pH Neutral Shampoo – This had a lovely cherry fragrance on the good old sniff test (you have to don't you?)
This is stated to be an every day use shampoo with a very confident 250:1 dilution guidance. Now, I went with a heavy mix to trial degrade of protection and it seemed safe and felt smooth to the use.
As to be expected, safe for waxes and sealants to ensure they are not degraded or stripped, which is always a positive note.
Also suitable for matt finishes and wraps.
Filling the bucket and using the cappuccino method (add shampoo after filled with water and froth with hosepipe or pressure washer) it foams tremendously. An abundance of tightly formed bubbles and a great feel of lather/lurbicity between the fingertips.
This stuff lifts dirt effortlessly, and glides across surfaces nice and slick.
I have some matt sections on my vehicle; and none were tarnished or glossed up in any way.
The shampoo doesn't dry off too quickly in the sun and rinses effortlessly, cutting down on water usage.
A great straight cut no frills product that does what its intended to do with gusto.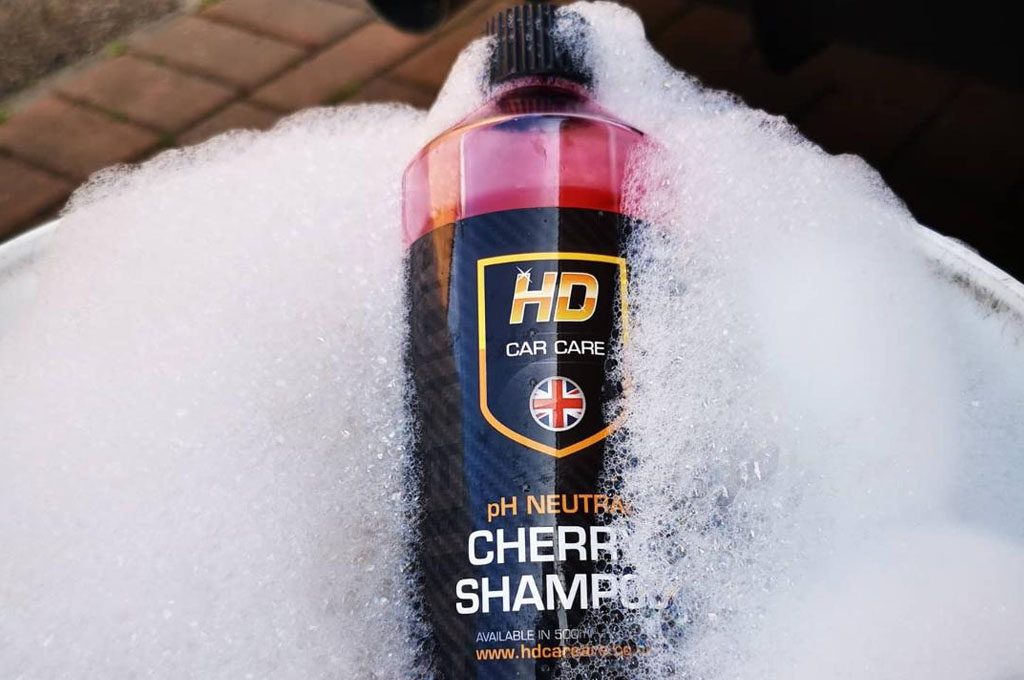 Lime Pre-Wash – I'm quite fussy with pre-washes. Majority will either cause some form of degrade in protection or cause chemical staining. I was a sceptic, but was pleasantly pleased. No chemical staining and cuts through grime with ease.
Directions are 100:1 for routine work, or 10:1 for heavy degreasing. I mixed around 50:1 and it helped both with soiling on trims along with removal of bugs and so on.
Pleasant zesty tone in fragrance.
This can be used through an atomiser spray bottle, pump sprayer or even foam lance.
It is also stated to be good for soft top cleaning and has anti-bacterial agents to reduce/stop growth of mould and algae, so an added bonus for any soft top owner.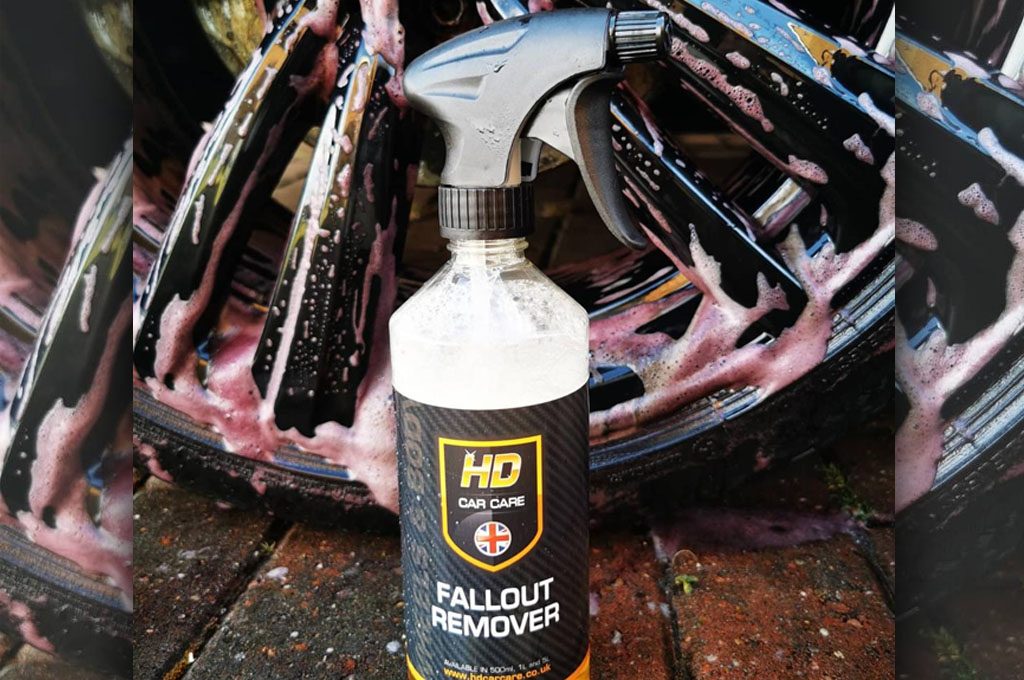 Fallout Remover – I used this as a dedicated wheel cleaner and boy oh boy; did it shift the grime along with metal particulates.
I have gloss black wheels, so anyone in the know, understands the dreaded bronzing and pitting issues. It shifted this clean off.
It does suffer from drying out quickly in hotter temps, so I would advise using when wheels are at their coolest and in the shade if possible, or work a wheel at a time and dampen first.
As with most fallout removers, subtle tones of ammonia, wet nettles and rotten eggs. You have to live with this for the bonus of using it outweighing the fragrance.
Glass Cleaner – In a nutshell.
It smells lovely. Not like a typical solvent spray glass cleaner.
Easy to work with but I did find it smear somewhat in direct sunlight. I have always found this with nicer smelling glass cleaners for some bizarre reason.
If using in sunlight, use on smaller areas at a time and use kitchen towel, newspaper or blue centrefeed roll.
This offers anti fog properties, so a handy glass cleaner for the colder months.
Paint Glaze – Cherry undertones and easy to use. Runny consistency which makes application easy and can be carried out more sparingly, thus saving on material – win win!
Improves gloss, hides superficial defects in the painted surface and gives some form of protection, so an added bonus for anyone that is short on time but wants a shiny car quick sharp.
I test run this via dual action polisher and rotary polisher using a simple finishing pad and the results were good for such a simple product in a short work time.
HD Car Care have definitely delivered some top drawer materials here. I would even dare to say they are on par with some professional use chemicals.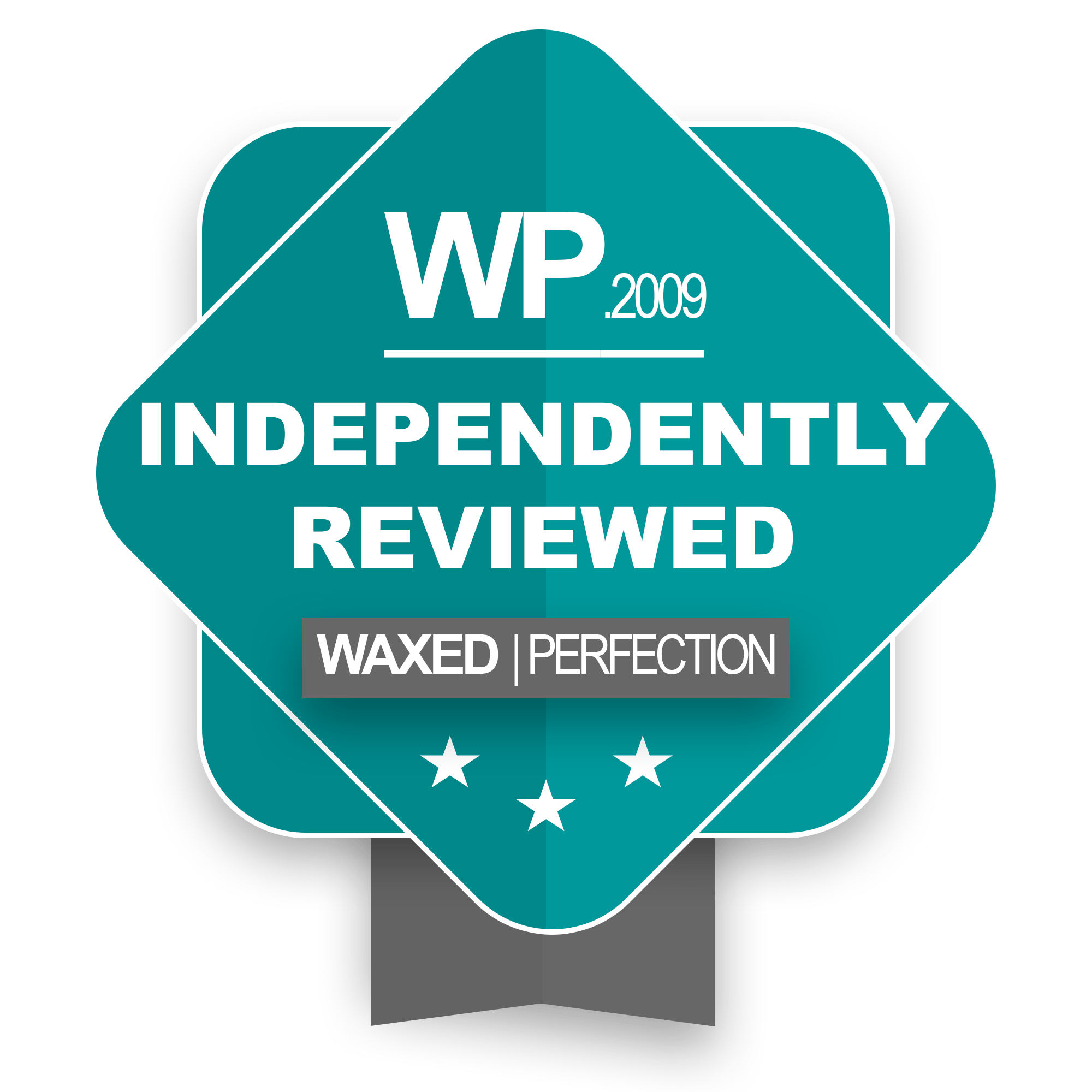 Submit a Product for Review
Do you have a product you would like Waxed Perfection to consider for review? Great!