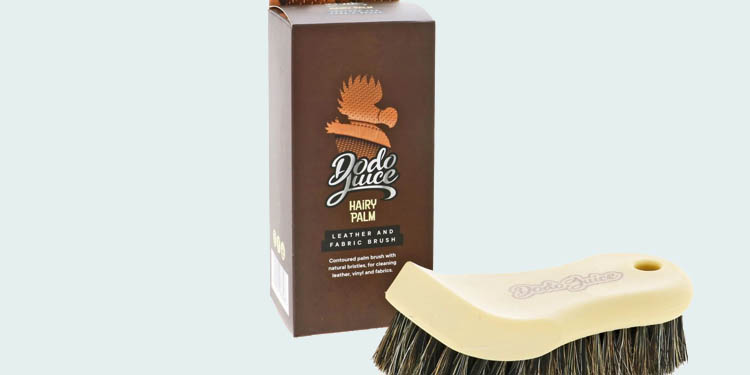 Key features of the Dodo Juice Hairy Palm Leather and Fabric Brush

Dodo Juice Hairy Palm Leather and Fabric Brush
Containing natural bristles for gentler cleaning, the Dodo Juice Hairy Palm brush is a high-quality tool ready to tackle leather and fabric surfaces.
The Hairy Palm will clean more gently than a regular run-of-the-mill nylon leather brush, however when it comes to effective cleaning it certainly proves coarse enough.
Containing an ergonomic palm-shaped handle, the Hairy Palm sits in the hand comfortably and enables the easy application of pressure precisely where needed.
Get Featured On Waxed Perfection
Promote your brand & products. For shoutouts and business inquiries, direct message or email us info@waxedperfection.co.uk
A spot on WaxedPerfection's website is a powerful way to boost traffic
Author & Owner of Waxed Perfection