Diamondbrite Ceramic Blast Snow Foam.
What Ceramic Blast takes away on one hand, it gives with the other. While its unique fully bio-degradable foam formula is getting on with the job of lifting away dirt and contamination from the surfaces it's clinging to, it's also leaving behind a ceramic-infused film, a barrier that repels water and dirt for a car that not only looks better for longer but will be even easier to clean next time.
While it takes no prisoners when it comes to lifting away dirt and grime, Ceramic Blast has got a gentle side too and, being pH-neutral, it won't harm or remove any previously applied polish or waxes.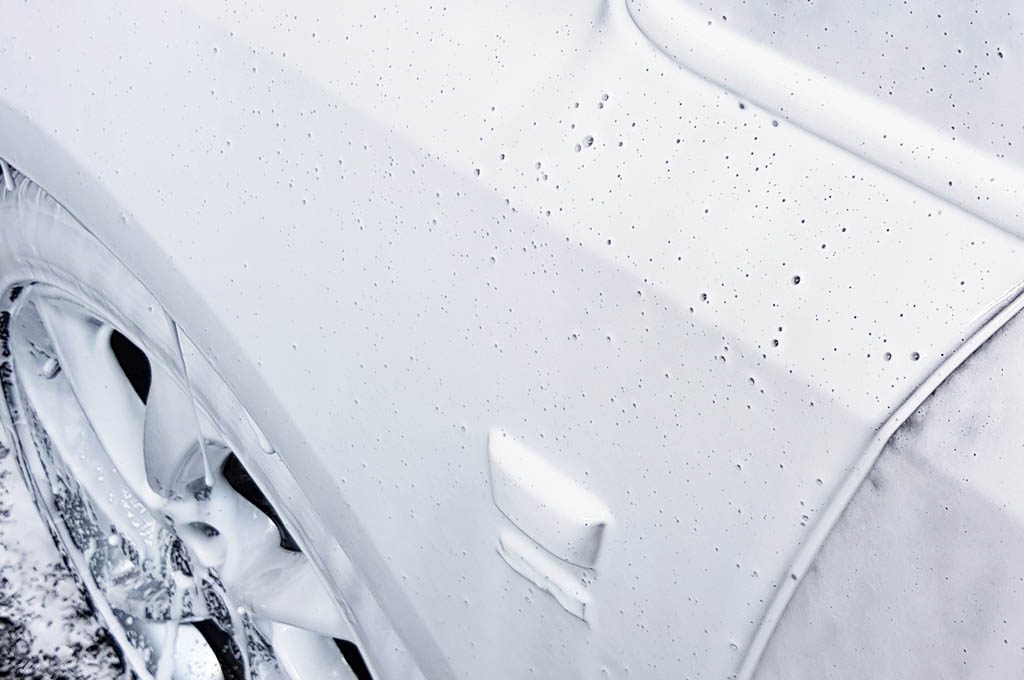 What They Say:
Ceramic Blast produces a thick, lush white foam that sticks to a vehicle's paintwork and glass and loosens dirt and contamination away from the surface, allowing for it to be rinsed off easily, vastly reducing the chance of causing any scratches when the vehicle is contact washed. Once the foam has been rinsed off, the car can then be shampooed and safely contact washed as normal. Ceramic Blast can also be used on lightly soiled vehicles to quickly remove dirt and grime without the need to contact wash.
(Lets Step in here, please never use a snow foam as a shampoo, we feel a contact wash is always better after a snow foam and then time to dry, while Diamondbrite are trying exteremly hard with the new product line there techniquies and wording still need to be brought upto point!)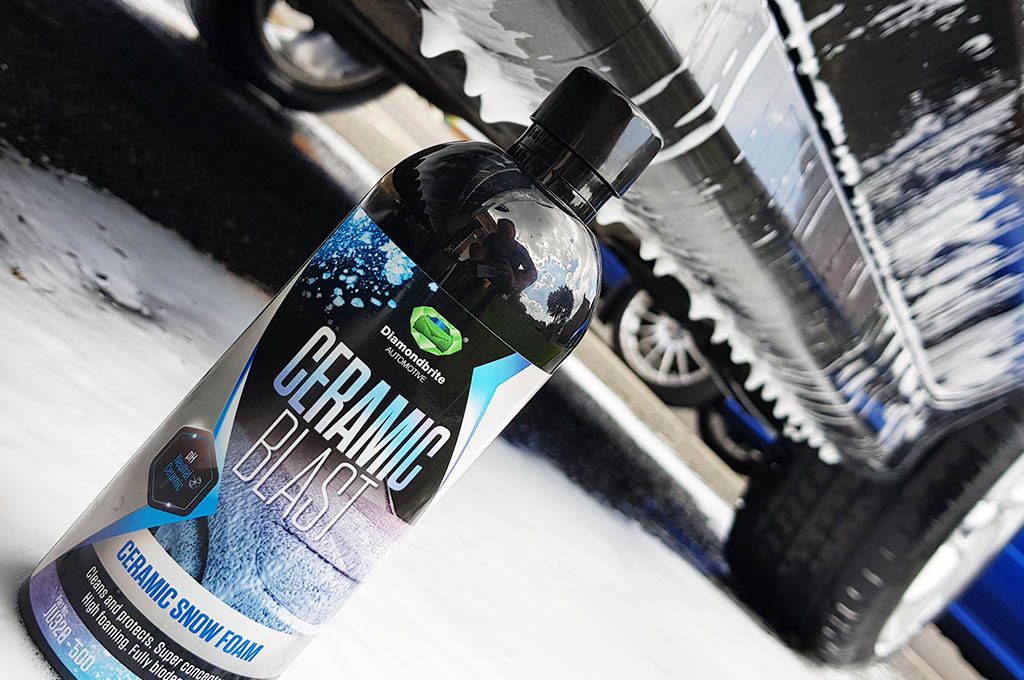 Our Thoughts On Diamondbrite Ceramic Blast Snow Foam:
Diamondbrite Ceramic Blast Snow Foam is a snow foam that produces a blanket of foam that clings to the car. Diamondbrite doesn't have on the website how long to leave the foam to dwell on the surface so we left it for 5-7 minutes, but this really depends on how quickly you want to clean the car, the dirt level and the temperature. Ceramic Blast Snow Foam has no problem with clinging to the paintwork to loosen the dirt before rinsing, followed by the contact wash.
A snow foam pre-wash is a must have for removing as much dirt as possible before the contact wash to avoid scratching and swirling the paintwork. A quality snow foam is the quickest and easiest way to pre-wash a car safely and effectively, and Ceramic Blast Snow Foam is a great newcomer you should seriously consider. It does a great job of encapsulating and lifting any dirt and grime on the paintwork, wheels and glass – leaving a safe, decontaminated surface to continue with the contact wash.
Ceramic Blast Snow Foam is not the most aggressive snow foam I've used. However, it's designed for regular pre-washes to help to maintain the protection on your car should it be Diamondbrite or another brand, so if your looking for something a bit more gentle on the paint this is a must have to preserve any waxes, sealants or ceramic coatings.
Overall, this is a solid snow foam that offers great performance as well as great economy only using 1 part product to 5 parts water – something that a lot of brands struggle with.
Ceramic Blast Snow Foam smells great when in use, this makes the prewash stage a little more enjoyable with a bright blue colour making it easy to see when decanting into the foam lance bottle, Ceramic Blast Snow Foam is very economical coming in a 500ml or 5 ltrs size, I highly recommend this product dispite the bad press the car dealerships may have given the brand name over the years, we hope this is a turning point for Diamondbrite just like Turtle Wax did at the start of last year making them very cool again, as this is a great product for Diamondbrite to release to the ceramic market.
A few things to consider:
Ceramic Blast Snow Foam is a very quick and easy way to pre-wash your car and maintain the coating:
Add the water to the lance bottle before the snow foam when mixing. Otherwise, it will just foam up when you try to add the water.
Use a good-quality snow foam lance from a reputable brand for a thick even coverage. We used a Kärcher K7 Premium Pressure Washer with a MJJC Snowfoam Lance with a 1.25mm orifice nozzle installed.
Always start with the recommended dilution ratio. After a few uses, feel free to experiment if you feel like you could get away with using less product making it more cost effective.
Use detailing brushes to agitate the foam on intricate areas such as badges, trim, or fuel caps.
Apply to a dry car surface to allow the foam to cling and dwell for longer. Applying to a wet car will cause the foam to slide off the car quicker as the water acts as a barrier.
Avoid applying to hot paintwork or in direct sunlight.
---
PLEASE REMEMBER: This product is not a harsh snow foam, its designed for light to medium dust / dirt removal before the contact wash for maintaining your wax, sealant or ceramic paint protection, its scored high because this does an outstanding job at that, for medium to heavy dirt removal (at the risk of your protection) look at Autobrite Direct Magifoam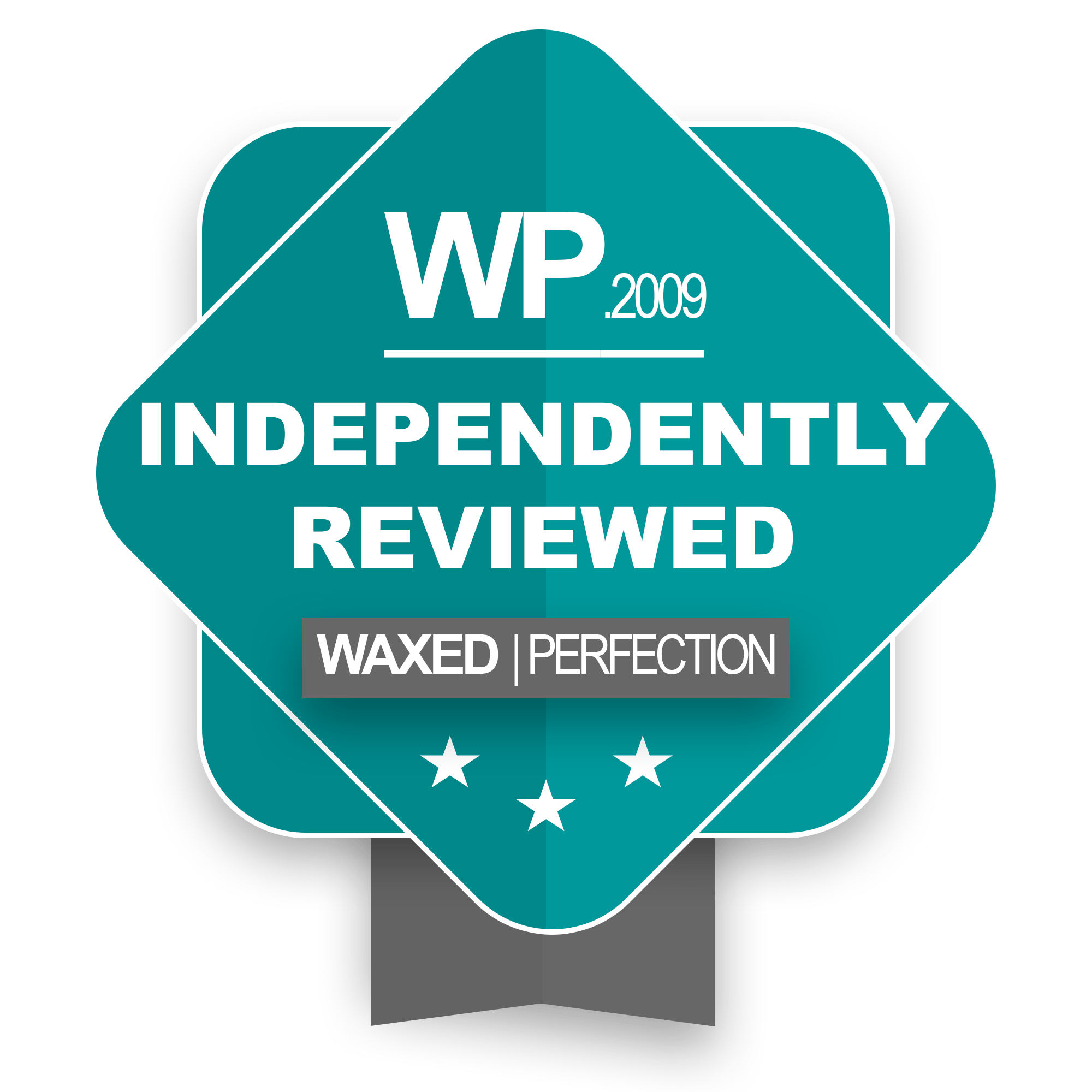 Submit a Product for Review
Do you have a product you would like Waxed Perfection to consider for review? Great!