3D ONE Hybrid
3D ONE Hybrid cutting compound and finishing polish will stun even the most seasoned professional. With nano ceramic alumina abrasives that easily correct and enhance paint scratches, for best results use a DA or high-speed rotary polisher. 3D ONE is a unique product: apply on a cutting pad to remove heavy scratches and then apply on a finishing pad to deliver an exceptional high gloss finish. It's easy to use, easy to clean up and it leaves the perfect finish every time. It works best when applied in a shaded area, but it is also sun-friendly.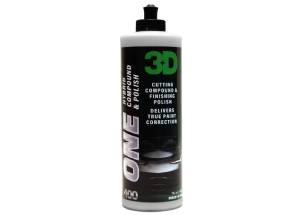 ONE Hybrid compound and polish | cutting compound finish
3D ONE Hybrid came to our attention through our previous reviews. In the past I have always used Maguires 105 followed by 205 but occasionally I found Megs 205 left a finish that needed refinement. I have purchased Megs 205 many times and have used it now for at least 7 years. We are particularly looking here at its overall finish, ease of use and the place for the product within your kit bag.
What We Found
• Unbelievable levels of depth and gloss. Leaves a simply stunning finish.
• Removes Holograms, light defects, buffer trails and more with ease.
• Extremely simple to use and remove, absolutely fool proof product.
• Fast and effective results. Product breaks down quickly and removes hologramming safely.
• Can be used as a standalone single stage product on soft and sticky paints.
• Quite honestly, we cannot fault 3D ONE Hybrid cutting compound in any way.
We could summarise this review by simply saying that this is by some distance the best finishing polish we have used. But to do so would not do the product justice. On softer clearcoats such as Japanese (manufacturers include Toyota, Honda, Nissan, Mazda, Subaru, Mitsubishi, Suzuki, Isuzu, Daihatsu, and Mitsuoka) vehicles, the product often has enough cut to stand on its own as a single stage product, on harder clear coats, it will refine to a jaw dropping level of gloss and remove all the nasty defects harsher stages (3M Perfect-it III Fast Cut Plus Compound or simular) can leave behind. During use, it is almost impossible to get wrong; the product breaks down so simply and so quickly, that a very quick pass over can still produce stunning results. It is quite simply a fool proof, guaranteed wow factor product.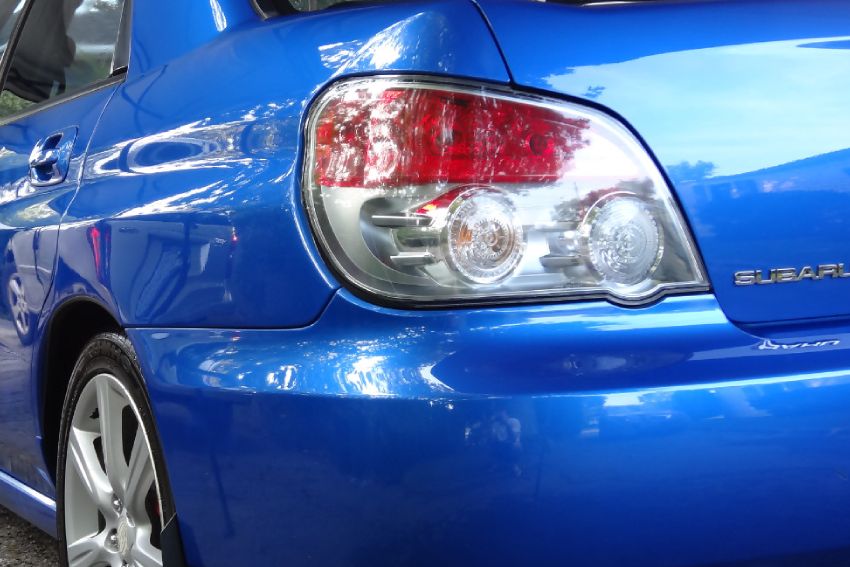 3D ONE All-In-One Compound Polish delivers a superior high gloss finish in a very short space of time and is ideal for situations where minor / medium defect removal and surface refinement is required on modern paint types.
We think this is a hugely impressive product that if you are in the trade or a home user, you would be foolish not to have a bottle to hand. For pure time saving and cost saving reasons, 3D ONE Hybrid cutting compound truly is a game changer of a product.
9.5 / 10 = Product Review Score