Help in finding Your Local Detailer
How To Find A Local Detailer
Frequently Asked Questions
Waxed Perfection are collaborating with DETAILERS BOUTIQUE to help make it simple and quick to search for only the best, most skilled, qualified and reviewed vehicle valeters or professional detailers in your local area.
Should I Use A Detailer Directory - Find Detailers?
Yes and No!, these are normally paid services and will be given a higher ranking depending on the more they paid over the quality of the work. Directorys are normally running as a pay to advertise service, so shouldn't be used for a booking based on the listing ranking.

This luckily is not the case with the UK's only independent detailing directory the DETAILERS BOUTIQUE. Here you can find a large handpicked selection of only the finest, reviewed, trusted and experienced professionals operating across the UK. Each listed Detailer or Valeter has been screened before acceptance so you can book with confidence knowing they are the best at what they do in their area. Whether you need a 1 off or monthly basic maintenance wash, a day's light swirl correction or a multi day full correction, enhancement and protection you will find both mobile and Unit based detailers listed that can help. As an independent resource the detailers and valeters listed will be a combination of IDA certified, PVD approved along with others that, although haven't chosen those accreditations are still of the highest standard & experience levels.
How Should I Find A Detailer?
Ask around, normally you will be looking for a detailer because of hearing the buzz word "detailer" from a friend or family member. Look for the years of service, go and see or arange a appointment to meet the detailer and see the quality of work before proceeding.
Dont Book On The Quality Of Photos?
A great looking photo on a website or social media page "sometimes" isnt as it seems, below we have added 3 very good video showing this point for referance.
Can I Get My Car Paint Corrected In A Day?
Simple Answer: NO, a full paint correction would normally take 3 to 7 days, anyone offering paint correction in a day will at best be only offering a single stage enhancment, full correction can be around 3 to 4 stages taking days. On a side note professional paint correction will start around £450
Still Unsure Who to Choose?
Look for a IDA Detailer - International Detailing Association - Find an IDA member near you! IDA members agree to operate under a Code of Ethics.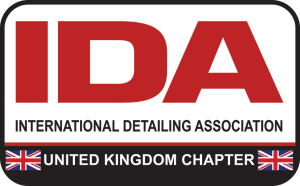 Can I Really Choose a Bad Detailer?
YES! The detailing industry is currently unregulated, which means there are no standards, licenses, or laws that govern the industry. While low startup costs and lack of regulations create a great opportunity for young entrepreneurs to start a business, it also allows just about anybody to purchase some products and label themselves as a "detailer."

'By choosing the Detailers Boutique to source, double check or leave reviews it will help raise standards across the industry'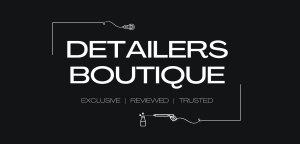 Google Most Searched Terms
Local Detailer , Find a Local Detailer, Detailer in My Area , Find A Detailer Near Me , Search For A Local Detailer, Find A Setailer, Search For A Detailer Near Me , Search For A Detailer, Find Detailer in My Area, Car Valeter Near Me, Mobile Car Valeters Near Me, Professional Car Valeting Kit, What Products Do Professional Car Valeters Use.